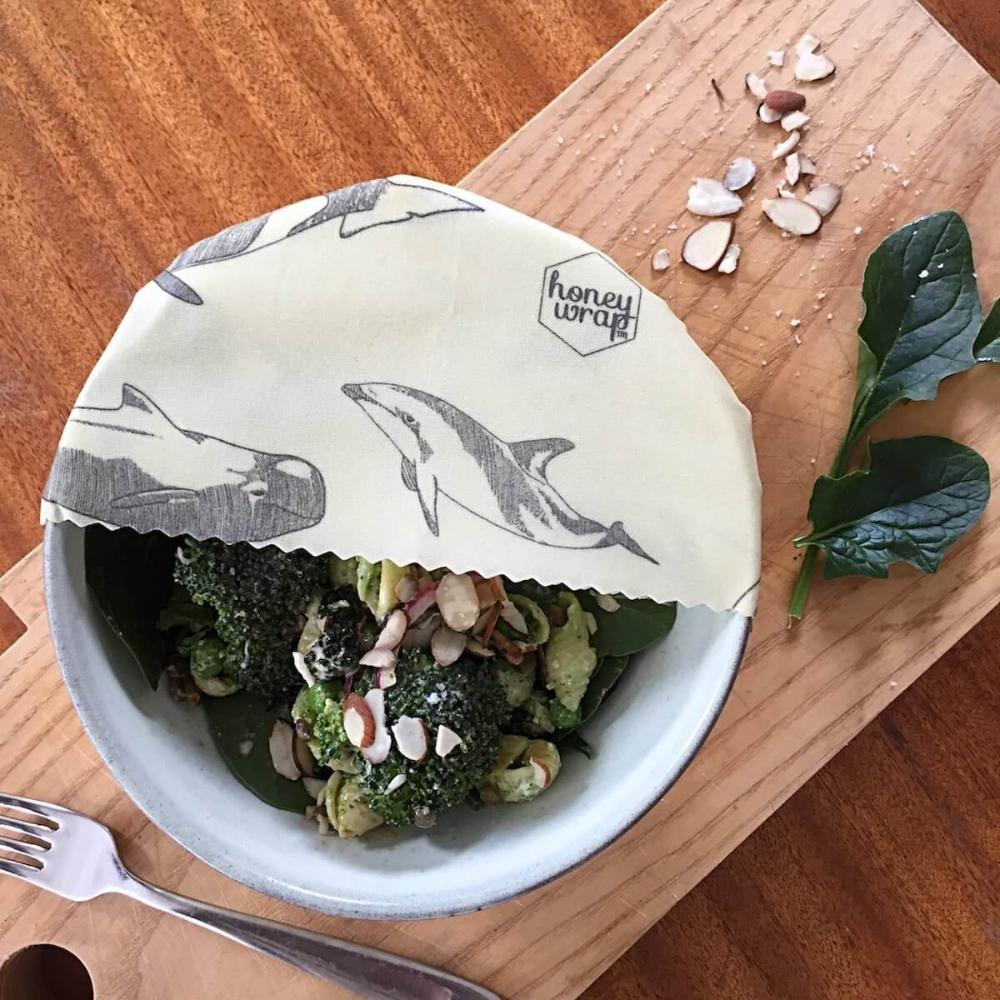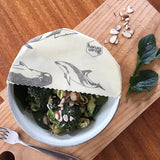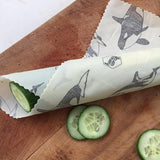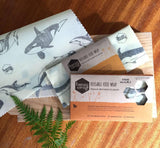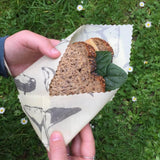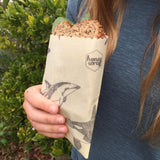 honey wrap
project jonah honeywrap - natural reusable food wrap
honeywrap has teamed up with this amazing charity to create a very special whale print. for every project jonah honeywrap purchased, 50c goes towards helping this awesome rescue charity to continue protecting our marine mammals.
project jonah is a marine mammal welfare charity, working hard to protect the beautiful whales and dolphins inhabiting nz waters. these marine mammals face many threats, some natural and others man-made. they include: entanglement in fishing nets, overfishing, ship strike and pollution. project jonah works to educate and inform schools and communities across the country of the impacts we can have on these creatures, and the things we can do to help protect them. new zealand having one of the highest stranding rates for whales and dolphins in the world (with an average of 300 animals stranding per year), project jonah travels the length of the country to help these stranded animals in need. 
honeywrap is a natural food wrap, a reusable alternative to plastic
handmade in nz with organic cotton, beeswax, jojoba oil and tree resin 
small = 18 x 20 cm (twin pack)
medium = 27 x 29 cm (single pack)
large = 33 x 33 cm (single pack)
family pack = one small, one medium & one large 

honeywrap keeps your food fresh while being non-toxic, reducing landfill and our impact on the planet. on top of all this they are easy to use and look way better than plastic wrap in the fridge, on the bbq table or in our kids' lunchboxes.

care instructions: your honeywrap can be used again and again and will last for up to one year by following these simple steps.
how to use:
use the warmth of your hands to shape your honeywrap over food and dishes. the honeywrap sticks to itself when you press firmly over the bowl/ plate. when stored in the fridge the beeswax will harden further, retaining the shape and sealing in the goodness.

how to care for your honeywrap:
when your honeywrap needs a clean always use cold water and mild soap (eco-friendly is best). either immerse your honeywrap in cold water and dish soap or sponge off with a dishcloth. air dry on a dish rack or use a tea-towel to pat dry off. storing in our tea-towel drawer works for us.

some oils and sauces may stain your honeywrap, but your food stays fresh. don't forget that honeywraps' don't like the heat so avoid dishwashers, microwaves and ovens. do not use to cover raw meat.