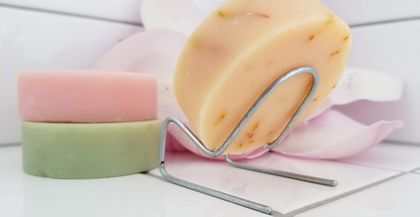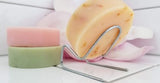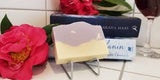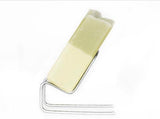 low-tech
soap chair
a hand crafted soap chair 
get the most life from your soap bar by giving it a soap chair.
handmade and natural soaps have a high glycerin content which is great for your skin but it means the soap needs a place to dry out between uses. if left 'sitting' in water they break down quickly. put your soap on a soap chair to dry and drain naturally and optimise the life of your soap.

these are hand-formed utensils made using the simplest of tools, giving that hand-crafted look.
made from steel wire, so they develop a nice patina with use, adding to their character.
made from the simplest materials and methods possible to reduce their environmental footprint (hand tools only are used in making this product).
this is for the shaker only :)
this is for the soap chair only
made in nelson