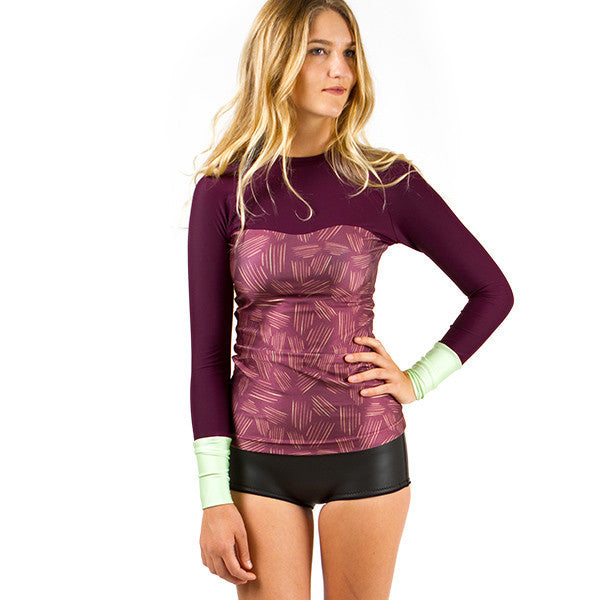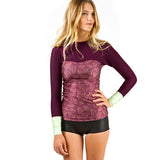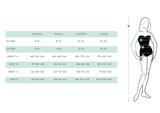 seea
hermosa women's rashie - prarie
the hermosa swim shirt features a slim fit, extra long body with a lightly raised neckline and a sweetheart bust. designed to look fabulous in and out of the water, the hermosa is a great choice for sun protection or a little extra warmth, whether you are swimming, surfing, or just enjoying the outdoors. beach, pool, or sun deck, we've got you covered with the ultimate summer accessory. 

extra long body with lightly raised neckline
raglan sleeve with contrast cuff
sweetheart bust detail
made in sunny california.
"the name seea comes from my love for the sea," explains founder and designer, amanda chinchelli. "as an italian, i pronounce the name 'see-ah'. it's a feminine word, with a musicality and beauty to it." cut with waves in mind, each suit reflects a female surfer's needs, so why leave your style on the beach? simply put, seea is a celebration of the rhythm and grace of women's surfing, and the magic of riding waves.

"we are women… we are the graceful sliders of the seea."