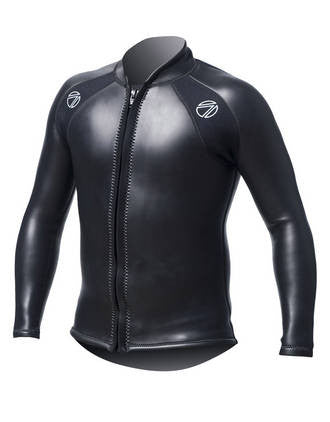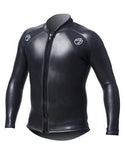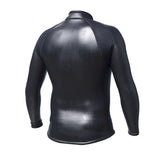 seventh wave
retro jacket
the retro jacket captures the old school look of a surfing past, with the feel and function of modern materials. made of 2mm yamamoto scs smoothie with n2 underarm gussets, this item is stylishly designed to look good and feel even better.
with a curved shirt tail, full front zip with padding to prevent discomfort on the board, added length in the body and custom silver printing, the retro jacket walks the walk. worn on it's own or with a long john, this item is both functional and pleasing to the eye.

there's a sneaky wee boardshort loop in the inside of the jacket to minimise the jacket riding up in the water.

glide in style with this retro-inspired jacket by seventhwave
seventhwave are based in christchurch, and are surfing tribe's favourite wetsuit company making top quality and super long lasting wetsuits. 
S   height - 168-175 cm, weight 55-65 kg, chest 93-98 cm
M   height - 173-180 cm, weight 65-75 kg, chest 98-105 cm
L   height - 178-185 cm, weight 75-85 kg, chest 105-110 cm
XL  height - 183-191 cm, weight 85-95 kg, chest 110-115 cm